Briega is a Singer/ Songwriter/ Performer born and raised in C-Rock City.

Growing up playing at various open mics and performing in chamber choirs and music theatre shows, Briega has since performed with Clare Bowditch, FCB, Castlemaine Idyll Band- The Plumz , Eliza Hull and toured and performed with Skyscraper Stan and the Commission Flats; supporting Marlon Williams in his show at the theatre Royal in 2019.

Briega is currently working on her solo project and in her spare time enjoys whip cracking and is still learning how to drive.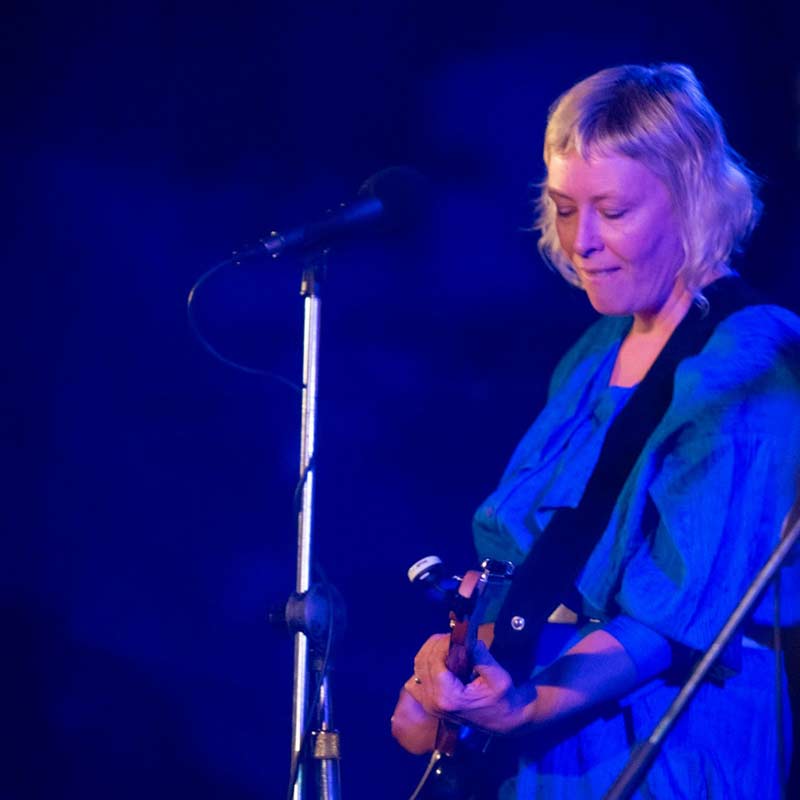 Lisa Mills
Vocals, guitar
Mills starting making songs up on the toilet when she was 4 years old.

Live gigging kicked off in Brizvegas with her first all-female band Spreader, leading to next collaborations with Georgie Pinn in London based electro rock pop band Humyum.

Back in Melbourne they formed Fringes, the all-femme asylum @ the infamous Dawson St and Big Bang Studios and now Mills has found M79 to bring her music home.

Mills is most happy when knocking it out live on stage and swimming in the current of delicious jams.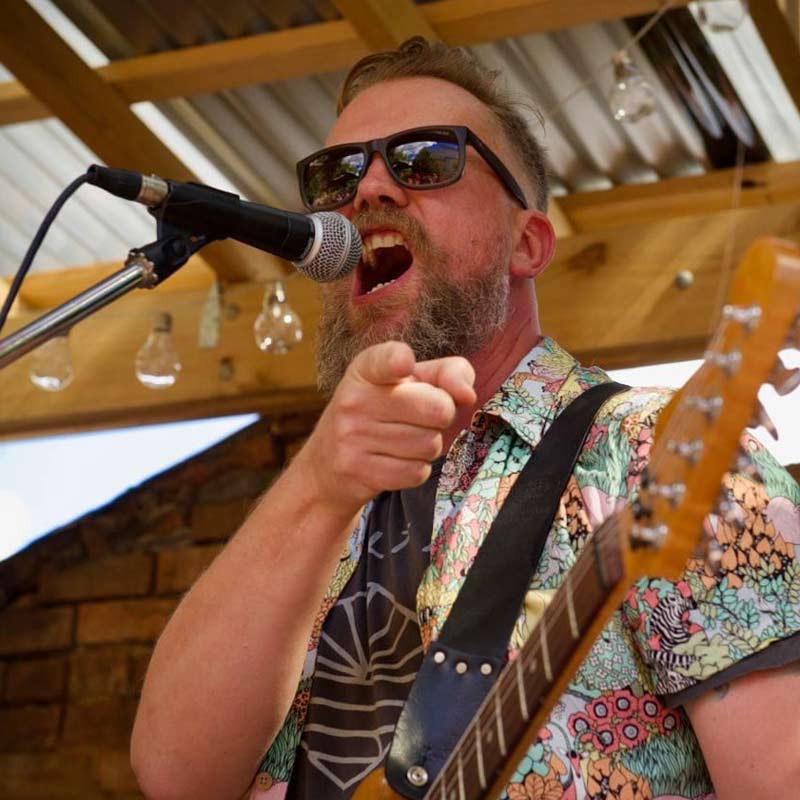 Euan Williamson
Vocals, keys, guitar, beats
Euan aka Djakamara Jones is a multi-dimensional instrument of high vibrations and moonshine recipes, from the dub and doof daze of Melatonin and the Captains of Industry, Euan's religious pursuit of music stretches from pirate shanties to intergalactic hot chips stolen off the plate of a mountain bear.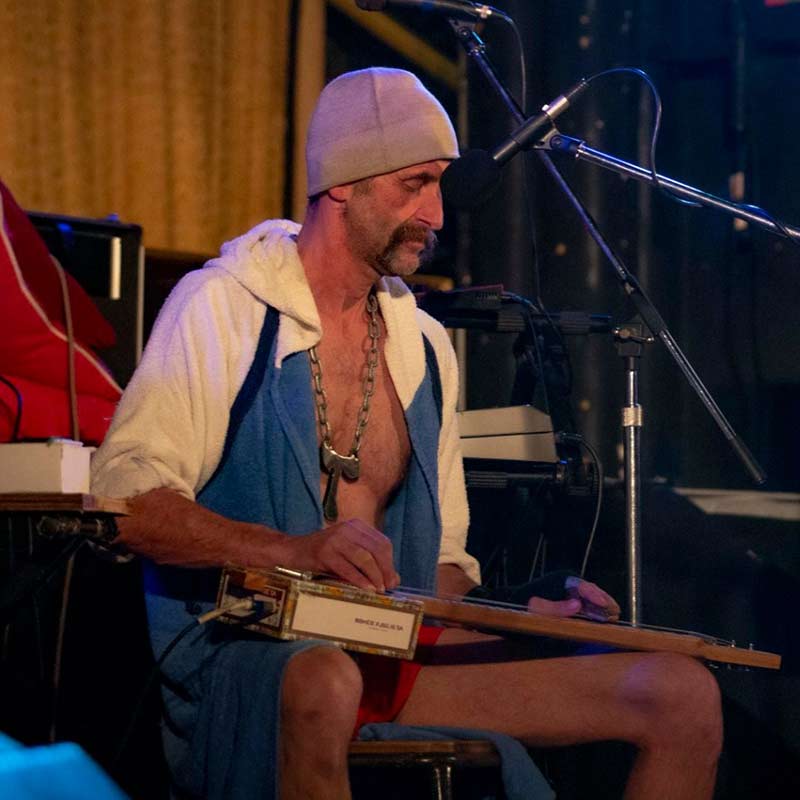 Telford Scully
Beats, slide guitar, samples, vocals
Bio hazard

Telford began his performance life as a dancer. He was part of the team, along with DJ Dee Dee and DJ Slack, that gave you, hard-core techno club Teriakianarchisaki.

Telford was the founding member of electro funk outfit DownTownBrown.

He is the flog in the little red shorts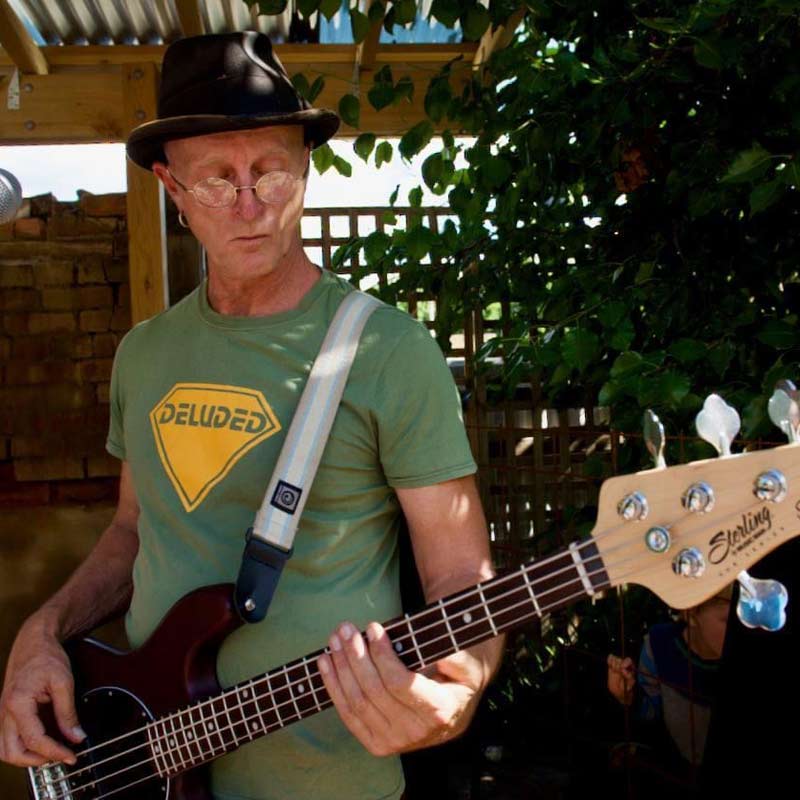 Bradley Dawson
Bass guitar
Bradley started his bass journey with covers band Shunters and Reflectors before playing dress-ups with Daylesford rocksters The Thing. He is currently training his dog Rex to help carry his amp to gigs.